GreenGeeks Hosting Overview 2022: Description, Prices, User Reviews

Overview
Want to know what we think of GreenGeeks right away? Here's the summary: GreenGeeks is the best sustainable web hosting and is an excellent choice for small business and hobby websites.

GreenGeeks has been around since 2008 and now hosts more than 500,000 websites. The company is based in California but has data centers in Chicago, Phoenix, Toronto, Montreal, and Amsterdam. Their employees are spread all over the world.

These facts are not that special. I can list a dozen hosting companies with a similar profile. GreenGeeks' offerings are not revolutionary, but their products have decent functionality, are quite easy to use and are offered at affordable prices. What sets GreenGeeks virtual hosting plans apart from virtually all of the hosting I've tested is the support the service provides. The company's support service is open 24 hours a day and is staffed by people who really want to help you. Who said that no one really provides quality support anymore?

So what makes GreenGeeks special?

As their name betrays, GreenGeeks is all about sustainability. For all the energy the company uses, it gives back 3 times as much in renewable energy. Wind energy, to be exact.

GreenGeeks: Leader in Green Hosting – Founded in California with a global presence. GreenGeeks' management team has over 12 years of experience in providing high-quality, affordable website hosting. Your account will use only the best server hardware, the most trusted network providers, and the most up-to-date software program's available anywhere on the Internet. In addition, your GreenGeeks account will have a positive energy footprint on the environment, as we replace, through wind energy credits, three times the amount of energy your site will use.

GreenGeeks understands that our customers need exceptional service, and we are 110% committed to our customers' service standards. We have put together a complete solution to make your website quickly and easily available online, promote your website and benefit from it. You will experience our unmatched reputation for high-quality green energy web hosting with excellent 24x7x365 support services at an affordable price. Our hosting and sales services specialists are here to help you and are recognized as the brightest, most dedicated, and friendly staff in the web hosting industry. Your satisfaction is of utmost importance to us, and our team will try to resolve any issues you may have at your satisfaction at the first contact. If for any reason, we need more research, you can always count on a quick response with resolution.

"GreenGeeks has been recognized as a green energy partner by the U.S. Environmental Protection Agency since 2009.

We partner with the Bonneville Environmental Foundation (BEF) in Portland, Oregon. "BEF" is a partner of Green-e.

We tell BEF how many servers, staff, etc. We have and calculate our annual energy consumption and our carbon footprint. So BEF buys REC&apos three times more than what we consume, and we put that energy back into the grid.

This matches the energy we consume and 2 other companies of our size. This is our commitment to the environment and our customers, and it has been from the beginning.

We have a great team and excellent service, so we have an A+ rating from the Better Business Bureau and because many external hosting comparison sites highly rate us.

We want to win your business. We hope you will consider us for existing or future websites that require hosting. I am sure you will be impressed with our service and team.

GreenGeeks is an award-winning web hosting provider. 100% satisfaction guaranteed or your money back! GreenGeeks is a high-quality hosting provider, and we will offer you an unconditional 30-day not-good-money-back guarantee, plus an uptime guarantee of 99.9%. GreenGeeks was created with the idea of providing an exceptional web hosting service that runs and is reliable. We pride ourselves on ensuring that our uptime never drops below 99.9%. This is our guarantee! Our vision as a hosting provider is to provide the highest speed, best security, easiest scalability, and exceptional support for the best web hosting experience you've ever had. That's why we design our hosting platform to provide the best hosting experience, period. When you create a hosting account, you can choose where your website is hosted by selecting where your hosting account is set up.

We have data centers in Phoenix, Chicago, Toronto, Montreal, and Amsterdam. You'll enjoy all the benefits of our hosting platform, including scale, speed, security, and green technologies, no matter which data center you choose. Our hosting platform is designed with maximum utilization without wasting resources. All aspects of our hosting platform are designed to be as efficient as possible. In addition, for every power we draw from the grid, we combine three times more than in the form of renewable energy through the Bonneville Environmental Foundation. Your website will be "carbon reduced" when hosted on our platform. You can feel good about helping to make a difference by staying on an environmentally friendly platform.

That's great, of course. But how does GreenGeeks score on being a good web hosting service for your site?

You're going to read about that in this review.

The best green web hosting

The essential elements of good web hosting are uptime, speed, and customer service. How does GreenGeeks score in these areas?

Excellent uptime

With hosting, everything falls on uptime. With an offline site, speed and other hosting features are entirely irrelevant.

GreenGeeks guarantees an uptime of 99.9%. Do they achieve this in practice?

Largely yes. But looking at the Pingdom numbers from a test website in 2020, you can see that it came in a little bit lower than 99.9% in May and June. However, it is quite possible that this was due to the significantly increased internet usage associated with COVID-19.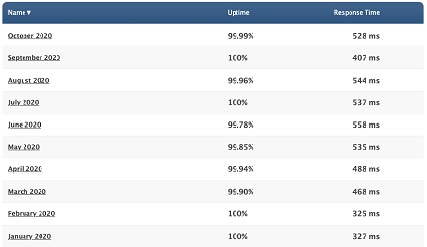 As you would expect from a reliable company, you do get compensated when this happens. You will receive credits that you can use to pay future bills.
By the way, compared to other hosting parties, GreenGeeks' uptime is excellent. Of the last 24 months, 10 months had an uptime of 100%. You don't see that often with other web hosting companies.
Fast loading times
Once your site takes longer than 2 seconds to load, most visitors will click away. In addition, slow web pages get lower rankings in Google.
You can influence your website speed yourself through speed optimization plugins, image sizes, and proper caching. But at the end of the day, everything depends on your hosting. Slow hosting = slow website.
As you can see from the image above, GreenGeek's speed fluctuates between 327 and 558 milliseconds. By comparison, the average web hosting service offers load times of 800-900 milliseconds.
This means that GreenGeeks easily ranks among the fastest 10 hosts we surveyed.
Strong customer service
I thought SiteGround, with a response time of a few minutes, was lightning fast. That was until I tried GreenGeeks' customer service, which with a wait time of a few seconds makes SiteGround look like a turtle.
In addition to being quick to respond, their support staff is technically competent, polite, and empathetic.
Developing a site for the first time can be an overwhelming process. And you are bound to run into things you don't understand. Someone who can help you get the ball rolling again within a second and a half is very welcome.
I took customer service to the task of installing WordPress, how cPanel works, and how to make my site faster. I asked them where their servers are located, how their not-good-money-back guarantee works, and why they would be the best hosting for me. Every question was answered quickly and satisfactorily.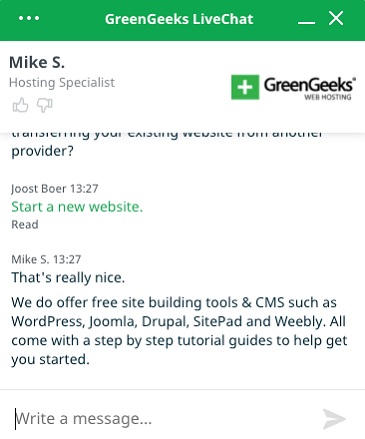 In addition, GreenGeeks has an extensive knowledge base with tutorials on WordPress, cPanel, and practically every website builder you can think of.
Please note that the customer service and documentation are entirely in English.
The most sustainable web hosting
According to the Web Neutral Project, the Internet is responsible for 10% of global electricity consumption and emits more CO2 than the airline industry. Data centers of hosting companies use tens of thousands of high-end computers. These are permanently on and talk so much heat that they require gigantic cooling systems.
Imagine the following. According to Web Neutral Project founder Jack Amend, the average website emits 2,000 kg of CO2 per year. This is roughly equivalent to driving 16,000 km in an average new car. What Amends means by "average website" is not entirely clear, but the underlying message is this: web hosting is a huge polluter.
As the name GreenGeeks betrays, they are aware of this problem. The company was founded in 2008 with the mission of becoming the world's most sustainable web hosting company – and this they are now. For all the energy GreenGeeks consumes triple back into wind energy through the Bonneville Environmental Foundation.
GreenGeeks dashboard, costs, and other considerations
Uptime, load times, and speed are the key ingredients of good web hosting. And in this regard, GreenGeeks succeeds with flying colors.
But how does GreenGeeks stand up when it comes to ease of use, the perks you receive, and the cost?
Dashboard
The account section of your dashboard (packages, invoices, customer service) was designed and developed by GreenGeeks themselves. It looks sleek, is easy to navigate, and you can get the hang of it within minutes. This is far from the case with every hosting company that chooses to design this themselves.
All your other hosting needs to run through cPanel. If you've used cPanel before, you know exactly what to expect. But don't worry if cPanel is new to you: manuals can be found everywhere, including in the GreenGeeks knowledge base.
You install your web applications through Softaculous. For example, if you want to install WordPress, you can easily do so within a few clicks.
The free domain name, website migration, SSL certificate, and backups
All GreenGeeks packages offer a free domain name for 1 year, an SSL certificate, CDN, and daily backups.
The daily backups, in particular, are a great feature. Maybe at some point, you cause a problem yourself, or someone manages to hack your site. Either way, with GreenGeeks, the last backup of your site is never more than a day old. That way, you can sleep easy, knowing that the damage will be limited even if something goes wrong.
Website migration is also an incredible perk. If you are already with another hosting company, GreenGeeks can help you with your website move for free.
It's a great advantage that all of GreenGeek's packages offer these extras with all packages and not just the more expensive ones. This way, you can be sure that you never build your website on a heavily discounted hosting package where you have to pull out your wallet for all kinds of things.
Cost
You may be wondering if GreenGeek's sustainability results in higher than average costs. Fortunately, the answer is no: all GreenGeek's packages are affordably priced.
Monthly cost
Like most hosting companies, GreenGeeks has entry-level rates. So you'll see quite a price increase after the first year (or the first 2 or 3 years, if you pay in advance).
Here's what the cost for GreekGeeks' shared hosting packages looks like per month:
   Lite. $2.95 (entry-level rate), $9.95 (upon renewal)

   Pro. $5.95 (entry rate), $14.95 (upon renewal)

   Premium. $11.95 (entry rate), $24.95 (upon renewal)
Considering the speed, uptime, and quality of customer service, these prices are incredibly reasonable.
Money-back guarantee
If you are not satisfied with GreenGeeks, you can get your money back within 30 days through their not-good-money-back guarantee.
However, this guarantee does not apply to the free domain name you register. Here's what it says in the fine print.
The cost of a .nl domain is $13.95. So you will not get that amount back. Is this an issue? I do not think so. In the end, you still own this domain name. So you can use it with another hosting service.
GreenGeeks Hosting Packages
GreenGeeks offers shared hosting, VPS hosting, and Reseller hosting. Let's see what these different options have to offer.
Shared hosting
GreenGeeks offers shared hosting and manages WordPress hosting separately on their site. In reality, these are the same services.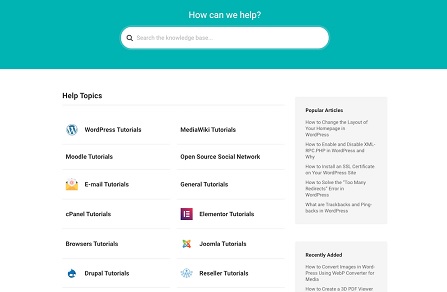 Managed WordPress hosting is a concierge service where the web hosting company takes all the technical aspects of running a WordPress site. This includes security, speed, WordPress updates, daily backups, website uptime, and special plugins that speed up your WordPress site.
All of GreenGeeks' shared hosting services happily include this managed WordPress service.
Lite
   Starting at $2.95 per month ($9.95 with renewal)

   1 website

   Unlimited email accounts

   Unlimited bandwidth

   Free SSL certificate and domain

   Standard performance

   Daily backups
Pro
   Starting at $5.95 per month ($14.95 with renewal)

   Unlimited websites

   Unlimited email accounts

   Unlimited bandwidth

   Free SSL certificate and domain

   2x performance

   Daily backups
Premium
   Starting at $5.95 per month ($14.95 with renewal)

   Unlimited websites

   Unlimited email accounts

   Unlimited bandwidth

   Free SSL certificate and domain

   4x performance

   Daily backups

   Free dedicated IP
What you see is that each package is reasonably similar in terms of features and extras. The differences lie in how many websites you can run on your package (1 with Lite, as many as you want with Pro and Premium) and the performance.
The more expensive packages have more allocated resources (RAM, CPU), which leads to more speed and better uptime.
Unless your website is a hobby project with which you don't want to generate an income, I recommend choosing at least the Pro package because of its better performance.
VPS hosting and reseller hosting
In addition to shared hosting, GreenGeeks also offers VPS hosting and reseller hosting.
A VPS is, put, a server within a server. You share the physical server with other websites, but within that server, you have your virtual server isolated from the others.
With reseller hosting, you can start your own hosting business or easily offer hosting to your clients.
However, you can find better hosting companies for both options. So I would use GreenGeeks only for their shared hosting services.
What about cloud hosting and dedicated hosting?
GreenGeeks is somewhat limited in its hosting offerings. Namely, they do not offer cloud hosting and dedicated hosting.
Cloud hosting is the logical next step for when you have outgrown shared hosting. Usually, this happens after you attract 50,000 visitors per month.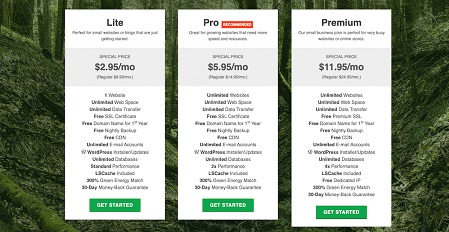 So if you are planning to get a website of considerable size and don't feel like changing hosting companies at some point, GreenGeeks is not the best solution for you.
For a hosting company with good shared hosting and cloud hosting packages, you should look at SiteGround.
Network infrastructure
Our network is routed through advanced Juniper routers and aggregated through Cisco and Juniper switches. As a high-performance hosting partner, we have access to leading bandwidth providers selected on routes to compliment our other providers. Our network equipment is fully redundant, including the uplinks connecting our cabinets and our chosen providers, along with access points to our facilities.
Datacenter highlights:
SAS 70 Type 1 certificate (audit report available on request)

Power supply in two cities plus backup battery with automatic changeover switch and on-site diesel generator

Server-safe FM 200 fire protection system with a pre-fire detection mechanism

Automated temperature and climate control system with temperature and humidity sensors throughout the facility.

Biometric and key card security system, including traps and rack-level locking mechanism

24×7 team by data center technicians and engineers and monitored remotely
Server hardware
Our commitment to excellence begins with the hardware we use for our clients. Our purchasing power allows us to invest in superior hardware, which means we purchase high-quality branded equipment. Our servers are based on rack-mountable Supermicro servers and are equipped with Intel&apos's most energy-efficient processors.
Minimum server specifications
Technology changes rapidly, and we adapt to changes as they occur. When you register with GreenGeeks, you can be sure it will be delivered on servers with minus these specifications:
Intel Xeon processors of the latest generation with energy efficiency

128 GB minimum dedicated DDR3 ECC memory

BGP4 Gigabit connectivity with multiple Fiber GigE Tier 1 backbones

RAID-10 SSD storage arrays for maximum performance and redundancy

Solid State Drive (SSD)

Without desktop hardware like never before

Name Brand Server Components
Never excessive
Go green with GreenGeeks – you can make a difference! 300% green host!
GreenGeeks equates to three times the amount of energy we consume from the grid in renewable energy credits. Your website is 300% green when hosted on our platform. You can feel good and make a difference.
What is web hosting?
Web hosting is a service that includes computer resources, such as disk space, CPU, memory, etc., Through which the files of a website can be stored and publicly accessible on the Internet.
Like land in real estate, Web Hosting provides the space to store and build your website—things like text, images, databases, video's, emails, etc. The domain name is similar to a street address so that visitors can find your website. The files on your website must be stored and accessible on a server, and web hosting provides that capability.
What is the difference between shared hosting and WordPress hosting?
In many cases, there is no difference. Shared hosting is the platform on which WordPress runs. WordPress managed to host is generally optimized for WordPress users on a shared hosting platform.
Which hosting plan should I buy?
Not all situations are similar and depend on your situation. If you are starting and want to create and host a website, we recommend our Eco site Lite web hosting package. If you're going to make more than one website, we recommend our hosting options for the Eco site Pro and Premium websites. Our web hosting plans are ideal for small businesses, bloggers, portfolios, podcasts, and more.
How do I start my web hosting account?
It is easy to start your web hosting account. Just choose a package. We recommend our Pro plan and follow the registration process. After you have activated your account, you will receive several emails with your login information and a notification about the activation of the service. From this point, you can start creating your website or provide us with the current information to transfer it to you.
I already have web hosting. Can I change my hosting for you?
Yes, our hosting services come with free website migration. Our website migration experts will manually transfer your website files from your existing hosting provider to your new hosting account. You need to provide some details about your current web hosting account.
What is reseller hosting?
Reseller housing is an option that allows an individual or company to purchase space, bandwidth, and web hosting services to resell them to their customers or use them on their websites.
Who can use reseller hosting?
Hosting resellers are an excellent option for almost anyone who needs to host multiple websites. Still, it is primarily a perfect option for anyone who wants to start a hosting company, web designers, WordPress developers, SEO companies, and more.
Will you transfer my reseller hosting account from my existing web hosting provider?
Yes. GreenGeeks offers free migration of reseller hosting accounts, up to a maximum of 30 statements. Please refer to our migration policy for more information.
Can I create my web hosting plans?
You can create packages and include enough resources for your customers, such as disk space, bandwidth, domains, email accounts, etc.; it includes unlimited subscriptions. You are limited by the features of your reseller hosting plan.
Does the distributor host the private label? Can I have private name servers?
Yes, our reseller hosting service is 100% white. Our servers are designed to be completely anonymous and allow for complete branding. You can also create your private name servers, such as ns1.yourdomain.com and ns2.yourdomain.com.
Who is responsible for helping my customers?
As a reseller, you are responsible for assisting your customers. GreenGeeks offers you, the reseller, 24/7 email, live chat, and phone support. You also have access to our extensive knowledge base, video tutorials, and more.
How do I register domain names for my customers?
GreenGeeks offers an eNom domain reseller account that allows you to register .com, .net, .org, and more than 1,000 TLD&apos. You can also integrate eNom into your web hosting billing system to automate the delivery of domain names for your customers.
Do you offer nightly backups?
GreenGeeks takes disaster recovery very seriously. Before we backup our servers, we take extra care to protect our file systems from data loss. In addition, we back up our servers every night and retain data for 24 hours. We are here for you.
How do I automate the management of my clients?
GreenGeeks includes the WHMCS billing system, a web hosting billing system that allows you to manage, automate and bill your web hosting customers. It can be integrated with cPanel / WHM, eNom, and payment processors such as PayPal, Authorize.net, 2Checkout, etc.
What is VPS hosting?
VPS is an abbreviation for Virtual Private Server. Simply put, a VPS is a minor private part of a much larger server. Hosting virtual servers provides a unique set of computer resources that are not shared with anyone else on the server. It is similar to having your dedicated server but is virtual. This allows you to have root access, install your software, and have the flexibility you get on a dedicated server, but without the total cost.
What is the dedicated virtual server, and how does it differ from VPS?
They are very similar, but the main difference is that a VPS will have a portion of the total resources on hardware, while a dedicated virtual server will have all the resources on that hardware node. Virtual private servers are popular because of access to more resources and control over their server without the total cost of dedicated servers.
What is cloud computing?
Cloud computing is a process of grouping together multiple servers and their resources compared to a single dedicated server. Cloud computing uses software and hardware and works together to provide powerful web hosting efficiently and reliably.
What is the real benefit of using VPS Hosting?
The main advantage of VPS is overall control and flexibility. You can manage almost every aspect of the web server and implement your software and settings. However, it is worth noting that overall site performance on a VPS would be a close second.
Which projects are best suited for VPS hosting?
Sites that are becoming increasingly popular and have slow load times due to visitor traffic may consider updating shared hosting. If you plan to develop mobile applications, store a large amount of user data, or plan to host an integrated business connection, you may want to consider VPS. If you also need to install custom software that is not allowed in shared hosting, VPS is your only hosting option.
What are the differences between VPS and shared hosting?
With a shared hosting package &apos, you are sharing' the server with a wide variety of other sites. This means that server resources are limited among all clients on the server. With a virtual private server, your website has more access to resources such as disk space, memory, and CPU power. This means that your website, apps, and data are generally faster and more responsive than hosting them on a shared plan. Another difference between shared hosting and VPS is scalability. In many cases, it is much easier and more efficient to increase the size of the VPS when the site gets too big or needs more resources to work.
Will I get support while using the VPS?
GreenGeeks takes care of the management of your VPS and provides support that falls within the scope of cPanel.
A GreenGeeks discount code
It looks like you are looking for discount codes or action codes from GreenGeeks! You will find all current GreenGeeks discount codes and deals here, which in most cases allow you to save on your online order. Our discount codes are updated continuously. If you do not find a code check the site after a few hours again. In the overview, you can see all offers, promotions, and discounts of GreenGeeks. Clear and straightforward, the discount codes are arranged by relevance and popularity, so you see the most common deals always on top. This overview is updated every hour around the clock.
Discount codes for our visitors
We want to help our visitors as much as possible to quickly and easily find the correct discount or coupon at as many web stores in the Netherlands. Therefore, besides GreenGeeks, more than 1500 other online shops in the Netherlands on our website with a wide range of discount codes, deals, and promotion codes. There are several different discount codes available. Think of a code for free shipping or a code that gives a specific percentage discount on your order. Some discount codes are for a particular product, while other promotional codes give you a discount on the entire range. Every day it is a surprise what promotional codes the online stores offer, but we make sure that they are published on our website!
To make it as easy as possible for our visitors, we have selected the GreenGeeks discount codes exclusively. This way, you can find all the discount codes in the overview faster. So, before you go and order something at GreenGeeks, we recommend that you use a discount code or an offer from our website so that you can enjoy shopping online even more! And best of all? All our discount codes are entirely FREE to use!
What is a GreenGeeks discount code?
A GreenGeeks discount code combines numbers and letters that you can use to get a discount on your order at GreenGeeks. These discount codes are also called discount codes, action codes, promotional codes, promo codes, or vouchers. Web stores worldwide use these types of codes to give their customers discounts on specific products or orders.
How can I use a GreenGeeks discount code?
A GreenGeeks promotional code or coupon code can be used in two ways. The first way is to click on "VIEW CODE," copy the code and then paste it into the shopping cart of this webshop. The other way is to click on ' VIEW OFFER' after which you will be redirected directly to the webshop, and the discount will be applied automatically.
Conclusion
GreenGeeks is a great web hosting party that can accommodate a wide range of websites.
GreenGeeks was one of the first hosting companies to pursue sustainability actively. And instead of aiming for carbon-neutral operations, they immediately went 2 steps further: as a GreenGeeks user, you're not just making sure you're not harming mother earth; you're making it better off.
Despite GreenGeek's sustainable approach, the cost of their services has not come under pressure. GreenGeek's packages can compete just fine with those of other hosting parties. In doing so, GreenGeeks is one of the top parties in uptime, speed, and customer service.
Tariffs
| Tariff | Lite | Pro | Premium |
| --- | --- | --- | --- |
| Place on Disk | Unlimited | Unlimited | Unlimited |
| Number of sites | 1 | Unlimited | Unlimited |
| Costs | $9,95 | $14,95 | $24,95 |
| Tariff | 2 GB | 4 GB | 8 GB |
| --- | --- | --- | --- |
| Storage space | 50 GB | 75 GB | 150 GB |
| Memory | 2 GB | 4 GB | 8 GB |
| Traffic | 10 TB | 10 TB | 10 TB |
| Price per month | $39,95 | $59.95 | $109.95 |
Contacts